Ticketing & Deadlines



IMPORTANT: This season, one needs to apply for tickets, 12 WEEKS in advance(which was 6 weeks earlier), so if you are planning to go for ANY Premier League home game this season, please let us know atleast 3 and half months in advance.
Below are the official deadlines for the application :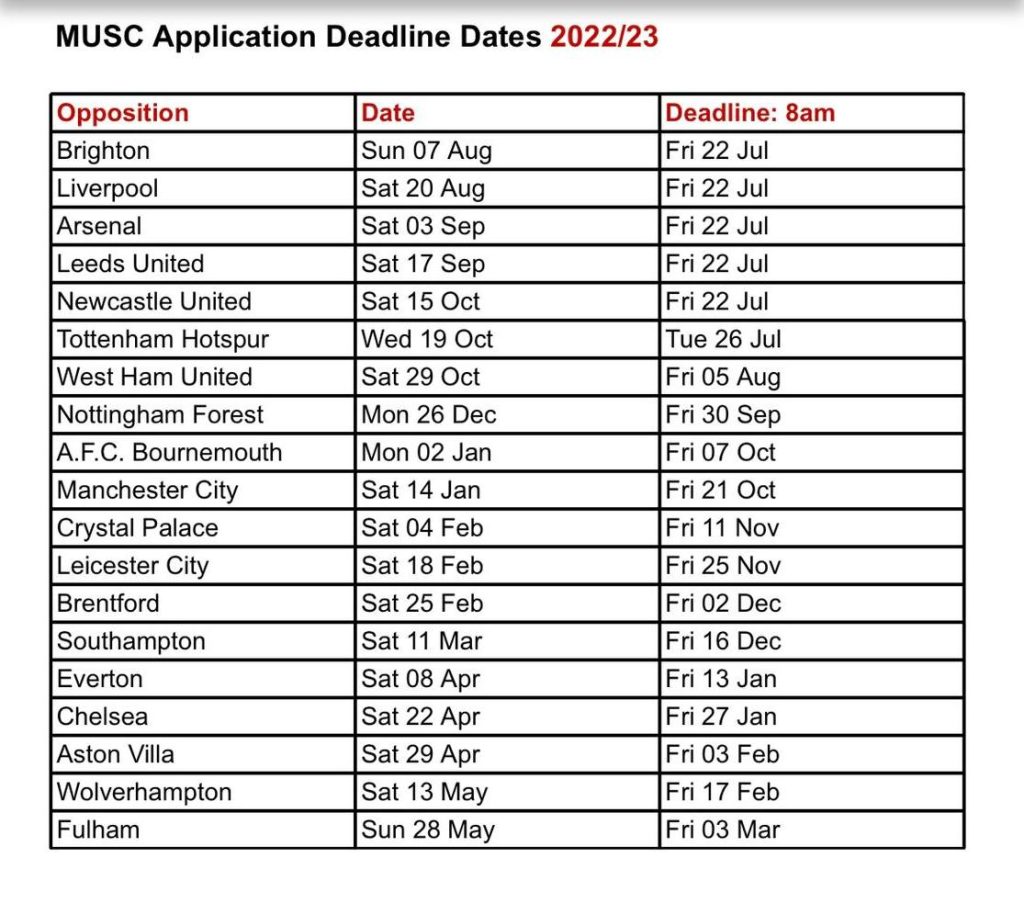 A BIG change & announcement about this season regarding the Match Tickets. The club has now made it mandatory to submit ONE card at the start of the season for buying tickets for home matches. So from now we won't be able to use our personal cards for your ticket purchases.
ALSO, The official members no longer get £5 membership discount towards the tickets. Club has removed the membership discount on ticketing from this season i.e. 2019-20.
The club RANDOMLY allocates us any ticket between 45 and 65 pounds, so keeping this in mind and considering the taxes incurred on the card for generating an invoice which is IGST(28%) and the phone charges to UK for ticket confirmation, we will be charging a fixed amount of ₹7000 for every ticket this season.
Only after you deposit this money, we will go ahead with the application. Mind you we are NOT charging you anything extra for our services and time spent behind all this work. We will be requesting the club to process a ticket of higher price/stand for every application we do.
If you have any questions or doubts, you can either ask us here or come to our next meeting. The process will be same for everyone through the year. Hope you have a good time and trip, through us 👍