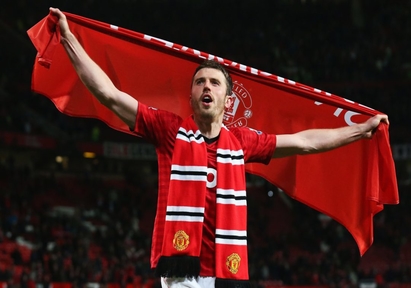 The Magic of Captain Carrick
There's no denying that Michael Carrick, in his 464 games, cast an unforgettable spell on the universe of Manchester United, if not the very game of football itself. A legend, a leader, and one of the most brilliant yet underrated players, Carrick's effect was palpable right from the start. The state of Manchester United before his arrival was entirely different than what it turned into after his feet hit the grounds of Old Trafford. 2006 was a game changer for England's greatest club, and quite literally might I add. Pre Carrick was a different time for the Reds. What came before him was a series of rejections and possible downfall for United. Sir Alex's desperation to sign a new midfielder was apparent, a time of dire need to change things at the club.
Carrick's move from Spurs to United was a phenomenal one, in that he was a player of massive potential and a vibrant one at that. Sir Alex was assured that this signing would break the dry spell. We're talking a land of crises in a controversial time what with rival clubs achieving success while United hit a dead end due to lack of effective players. Pre Carrick was not a simple time, folks. With the loss of a consistent player like Ruud van Nistelrooy to Real Madrid, and our most effective central midfielder, Roy Keane, being let go of, the Manchester United spark was obviously missing.
Here's putting ourselves in the mind of Sir Alex (not that that's possible in any way, shape or form, since peasants like ourselves couldn't potentially be able to do that). Why did we set our eyes on Michael Carrick after all? What is it about him that was so appealing that he was all we needed to lead United on the path of success again?
A player who ended up joining West Ham at a very young age, and later went on to lead Spurs into what was perhaps the most impressive Premiership campaign. That's the kind of confidence and zeal Manchester United needed. And it came in the shape of Michael Carrick, a player who would then go on to appear in some of the most memorable years of the Ferguson era. And what a truly outstanding player he turned out to be. Carrick's career was a fantastic one, rebirthing an era of beautiful football and a captainship we will always cherish.
From the minute we bought him, his character has always been absolutely outstanding - Sir Alex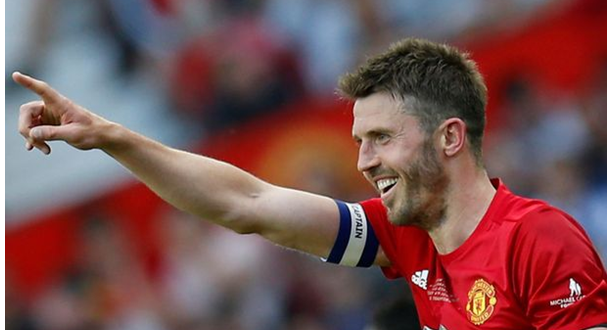 The last man standing, this is a player who held the Ferguson effect in one foot and the post Ferguson life of United in the other. Number 16 was a difficult void to fill. Roy Keane had left the shoes of a legend behind, and Michael knew what he was stepping into. This wouldn't be a simple feat. But Michael did what he does best. He passed his way into an incredibly refreshing turnaround. The Carrick magic was impeccable.
A Champions League, Europa League, Club World Cup and FA Cup. Six Charity Shields, five Premier Leagues, and three League Cups. Not to mention the passing and defense skills that dubbed him one of the best central midfielders in English football. Carrick brought a pace that his fellow players enjoyed immensely. Manchester United favourites Paul Scholes and Ryan Giggs would testify to that in a heartbeat, not to mention all the young players Carrick has guided and lead towards success. This "unnecessarily expensive band-aid for a bullet wound" turned out to be an unbelievably compelling central midfielder
I've missed a player like Michael Carrick in the England midfield. - Xabi Alonso
We gave a notable farewell to our captain by securing a victory over Watford in our last home game of the Premier League. Now that we've bid goodbye to a legendary player whose space will be difficult to fill, we look forward to him gracing us with his presence in Manchester United's coaching staff. Here's hoping to do him proud with a lot more wins in the coming seasons. We remember him as a player who threw us back into the winning game, and hope to see him again as Jose Mourinho's assistant manager. Until then, here's reminiscing the spell he cast on us as the last man standing.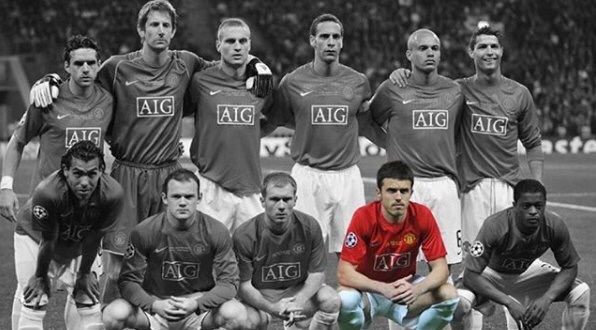 You will truly be missed, captain.