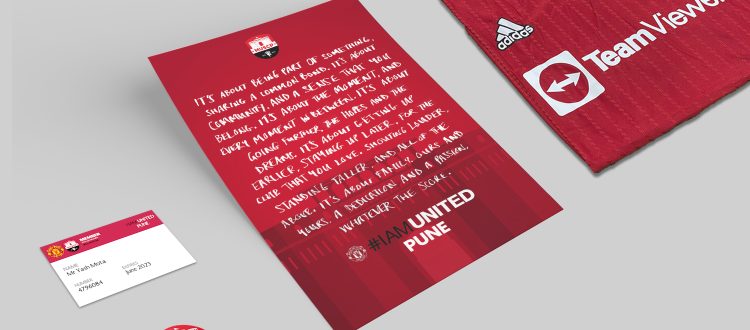 We are excited to announce the launch of an exclusive membership pack for Manchester United fans in Pune.
BELONG TO THE CLUB YOU LOVE.
A membership pack includes:
A player version Jersey ( 22/23 season )
A membership card
An exclusive poster
A pin badge
25% discount at Sphere throughout the season
JOIN NOW AND BE A PART OF PUNE'S RED ARMY!
Hopefully, this season with our new Manager, there will be happy times.
Here's hoping to a great season ahead. See you all at the screenings soon. Keep the red flag flying high. 🔴⚪️⚫️
Hurry up and purchase your membership pack now:
Click here to buy